April 14, 2023 • General
Finding the Best Bars in Amarillo: Where Delicious Food, Drinks, and a Great Ambiance Come Together
Amarillo, Texas, is not just famous for its stunning landscapes and rich history but also for its thriving nightlife scene. The greatest bars in Amarillo provide a number of facilities and features that set them apart from their competition. In this blog post, we'll discuss what makes a great bar in Amarillo. We'll explore the factors that make these establishments popular with both locals and tourists, from the value of providing a great atmosphere to offering great food and drinks. We'll even share a list of some of our favorite places throughout town! 
Full disclosure: We own two of the places on our list, and between Sa•vór and The Drunken Oyster, we can't decide which one has the best bar in Amarillo! That's like picking a favorite child! So, we'll leave that up to you!
What Makes a Great Bar in Amarillo?
The best bars in Amarillo provide a distinctive fusion of setting, accessibility, and selection of food and beverages. The atmosphere should be positive and enhanced by the lighting and music. A signature characteristic of the greatest bars in Amarillo is that they all have a happy, warm atmosphere where everyone feels welcome, making them the ideal spots to unwind, have fun with friends, or spend a special night with a significant other. Most importantly, the best ones are the true centers of Amarillo nightlife in the city.
The Best Bars in Amarillo Make Amazing Drinks
In Amarillo, no great bar would be complete without a wide variety of beers, wines, and cocktails. The beverages should be expertly crafted, and the bartenders should be kind, informed, and professional as they guide you toward the ideal beverage for your preferences. A well-versed bartending staff is a must.
Delicious Food is a Big Plus
Some of Amarillo's best food may be found in some of the city's best bars. A fantastic bar ought to offer a comprehensive bar menu with a selection of appetizers, burgers, sandwiches, and entrees – and it should be accessible until late at night. You may satisfy your cravings for top-notch Amarillo food options at these excellent businesses, whether you're in the mood for the best steak, seafood, or burgers. Lately, eating tapas in Amarillo is considered the ultimate bar food experience because it's all about exciting small plates for sharing. At Sa•vór, we take bar food to a whole other level. And PS – this is THE secret spot to come to for the best burgers Amarillo has to offer! 
Superior Service is a Must
Superior service is a must in any great bar, as it has a significant impact on the overall guest experience. Patrons should feel welcomed and well-attended to, with knowledgeable staff who can make tailored recommendations and ensure that their visit is enjoyable and memorable.
In addition to creating a welcoming atmosphere, superior service also involves anticipating patrons' needs and addressing them proactively. Staff should be attentive without being intrusive, striking the perfect balance between being available for assistance and allowing guests to enjoy their time at the bar. 
Another aspect of superior service is the ability to handle customer feedback and concerns with professionalism and grace. Addressing any issues promptly and effectively demonstrates the bar's commitment to customer satisfaction and can turn a potentially negative situation into a positive experience. Whether they are running the best bars or the best restaurants in Amarillo, every front of house manager knows that creating a great experience for a patron starts with great service.
Location. Location. Location.
The location of a bar is important. It should be situated in a convenient area and have plenty of parking available, making it accessible for patrons to visit and enjoy. In Amarillo, if you're looking for a lively bar with live music and dancing, then you'll want to check out the bars on Sixth Street. If you're looking for a more relaxed atmosphere with good food and drinks, then you might want to try one of the bars in downtown Amarillo. And if you're looking for a place to watch the game, then there are plenty of sports bars to choose from all over the city. One great thing about Amarillo is that you can pretty much travel from one end of the city to the other in 15 minutes or less! 
Some of Our Favorite Bars in Amarillo
We know that everyone has their favorites and their own specific reasons for choosing their favorite bars in Amarillo, but here is a list of some of our favorites! Feel free to check them out and see why they made our list: 
The Drunken Oyster
The Drunken Oyster is our sister bar and restaurant and is widely considered one of the best restaurants in Amarillo. It's well-known for its Cajun and seafood dishes, as well as its fresh oyster bar. The Drunken Oyster has recently earned awards for being one of Amarillo's best fine dining establishments, and has gotten some wonderful reviews for offering the best steak in Amarillo. The atmosphere is casual and inviting, with a speakeasy-style absinthe and cocktail bar. They also host live music events, making it one of the best bars in Amarillo for a night out with friends.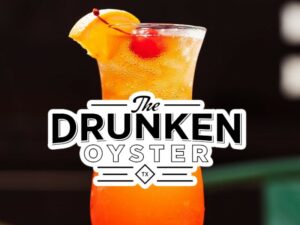 The Drunken Oyster
7606 SW 45th Avenue
Suite 100
Amarillo, TX 79119
Website: www.drunkenoysteramarillo.com
Sa•vór Tapas Bar
Our place, Sa•vór, is a high-end Spanish tapas bar with an intimate and romantic atmosphere. Modernized versions of traditional Spanish dishes are offered on our menu, and we always have the most delectable assortment of sangrias ready to go! As one of the newest restaurants in Amarillo, Sa•vór has been gaining notoriety as being a great place for an unforgettable meal and wonderful spot for Amarillo nightlife. Visit Sa•vór for a fun dinner with friends, a round wonderful cocktail, and maybe even some live music on the patio! Check out the Sa•vór menu for the best Spanish food in Amarillo.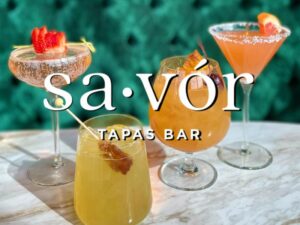 Sa•vór Tapas Bar
7669 Hillside Road
Suite 600
Amarillo, TX 79119
Website: www.savortapasbar.com
Crush Wine Bar Grill
The hip and stylish Crush Wine Bar Grill is the ideal location for a date or a night out with friends. Fresh, in-season ingredients are the main focus of the menu, which also features a tasty variety of modern meals. Excellent wines and craft beers are available at Crush, and the upper balcony offers an outstanding panorama of the city.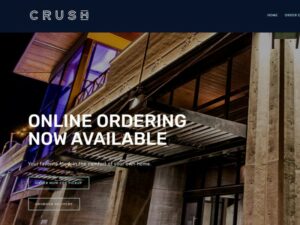 Crush Wine Bar
627 South Polk Street
Amarillo, TX, 79101
Website: www.crushamarillo.com
O.H.M.S. Cafe & Bar
Long a staple of the Amarillo dining scene, OHMS Café is renowned for its romantic ambiance and wonderful supper vibe. The meal is consistently wonderful and tastefully prepared, and the beverages are outstanding.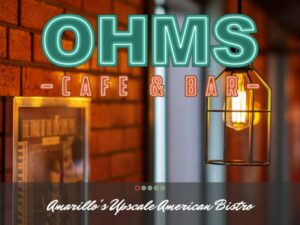 O.H.M.S. Cafe & Bar
619 S. Tyler Street
Amarillo, TX 79101
Website: www.ohmscafe.com
Metropolitan 
Metropolitan provides a classy dining experience in a modern setting. The bar is a great spot to unwind with a drink and live music, and the menu features a selection of classic and modern foods.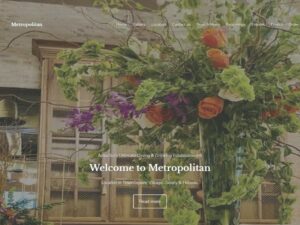 Metropolitan
9181 Townsquare Boulevard 
Suite 1201
Amarillo, TX 79119
Website: www.metroofamarillo.com
Six Car Pub & Brewery
Downtown Amarillo is home to the cool, contemporary microbrewery and restaurant known as Six Car Pub & Brewery. This location is ideal for a laid-back night out because it has a roof deck, a wide selection of specialty beers, and American pub fare. At Six Car Pub & Brewery, there's always something to enjoy, including live music, trivia nights, and game nights.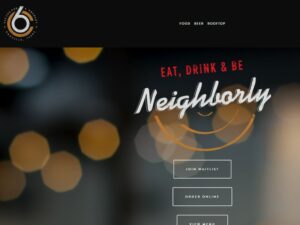 Six Car Pub & Brewery
625 S Polk Street
Amarillo, TX 79101
Website: www.sixcarpub.com
Cask & Cork
With friends or family, Cask & Cork is a great place for beverages and food. This bar is a must-see since it has a lovely and roomy patio, a kind and informed staff, and a focus on locally produced, fresh products. On their rooftop patio, you can enjoy their range of wine and craft beer, which makes it a great place for a night out.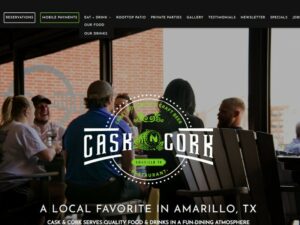 Cask & Cork
5461 McKenna Square
Suite 101
Amarillo, TX 79119
Website: www.caskncorkamarillo.com
Lit Arcade Bar
For fans of pinball and retro arcade games, Lit Arcade Bar is a sanctuary. This bar, which is in the heart of Amarillo, has a welcoming ambiance, helpful service, and affordable prices. The staff is friendly and attentive, and the games are just a whole lot of fun. Lit Arcade Bar is a terrific venue for a night out with friends because of its distinctive mix of games, beer, and cocktails. This is the only bar we know of where you can enjoy an ice cold beer while going from Centipede to Mortal Kombat. This place also features a huge painting of Jeff Bridges as "The Dude," a Los Angeles slacker and avid bowler from the movie The Big Lebowski. I mean, how can you not like that?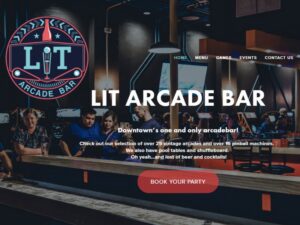 Lit Arcade Bar
701 S. Polk Street
Amarillo, TX 79101
Website: www.litarcadebar.com
GoldenLight Cafe & Cantina 
Since 1946, GoldenLight Cafe & Cantina has been a well-liked dining establishment and concert venue in Amarillo. This iconic American diner serves everything from burgers and steaks to Tex-Mex cuisine and is renowned for its welcoming environment, delectable food, and fantastic live music. GoldenLight Cafe & Cantina is a nice location to go for a casual supper and some live music and is situated right in the middle of Amarillo on Route 66.
GoldenLight Cafe & Cantina 
2906 6th Avenue
Amarillo, TX 79106
Website: www.goldenlightcafe.com
Other Key Features of The Best Bars in Amarillo
Apart from the features already mentioned, there are several other characteristics that contribute to making a bar great. Here are some additional factors the we consider when we are planning and running our own establishments:
Unique Theme or Concept:

A great bar often has a distinct theme or concept that sets it apart from others. This can range from a speakeasy-style hidden gem to a sports bar dedicated to a specific team. A unique theme or concept can create a memorable experience for patrons and help establish a loyal customer base. Consider Lit Arcade Bar for awesome retro video games, Sa•vór for its super chic atmosphere and amazing Spanish Tapas, or The Drunken Oyster for its killer Cajun food, hip speakeasy bar scene and fantastic live music. 

Comfortable Seating:

Ever feel like you just can't get comfortable? If you're sitting in a horrible chair, you can't! A great bar should have comfortable seating options that accommodate both large groups and intimate gatherings. This can include a mix of bar stools, lounge chairs, and booth seating, allowing patrons to choose the best spot based on their preferences. 

Entertainment Options:

Offering various entertainment options can make a bar more enjoyable for patrons. This can include live music, DJs,

karaoke

, pub quizzes, or even themed nights. Providing entertainment keeps customers engaged and encourages them to spend more time at the bar. At Sa•vór, we offer all kinds of cool special events, like our Party on The Patio featuring great drinks and live music or our Dining in the Dark events, that invites you to explore the full potential of your taste buds while blindfolded in a uniquely entertaining atmosphere. You will taste scrumptious surprise foods and, thereby heightening your other senses.

Happy Hour and Specials:

The most popular bars in Amarillo often offer happy hour deals or daily specials on food and drinks. These promotions can attract more customers, particularly during slower times of the day or week, and encourage patrons to try new menu items or beverages. The Drunken Oyster is the original home of the Reverse Happy Hour, a late-night

happy hour in Amarillo

that is held every Monday through Friday from 10pm to Midnight where you can enjoy discounted drinks and food. At Sa•vór, our Reverse Happy Hour is every Thursday, Friday and Saturday from 10pm to 12am, where you can enjoy amazing specials on cocktails, sangria and domestic & craft beers. We also offer a fantastic specially priced late night food menu! 

Cleanliness and Maintenance:

A clean and well-maintained establishment is essential for creating a welcoming atmosphere. A great bar should pay attention to details like cleanliness in restrooms, regular maintenance of furniture and fixtures, and ensuring that glassware and utensils are spotless. It's okay to be a dive bar, if that's what you are going for, but it's not okay to be ground zero for the next cholera outbreak.

Community Involvement:

A great bar often has strong ties to the local community. This can include hosting charity events, supporting local sports teams, or partnering with nearby businesses for collaborative promotions. Community involvement helps create a sense of belonging and can build customer loyalty. Have an event that you are trying to promote in Amarillo? Give us a call. If we can help, we will.

Social Media Presence:

A strong social media presence can help a great bar attract new customers and keep regulars informed about upcoming events and promotions. Engaging with customers on social media platforms can also help to build rapport and create a sense of community. Have you seen the

Sa•vór Instagram

feed lately? Fair warning: You might try to lick your phone.

Safety and Security:

Ensuring the safety and security of patrons is crucial for a great bar. This can include having well-trained security staff, proper lighting in and around the establishment, and adhering to responsible serving practices to prevent overconsumption of alcohol.

Outdoor Space

: Especially after COVID, many bars throughout Amarillo do a fantastic job of offering outdoor seating or an inviting patio area. This can be a significant advantage for a bar, especially during warmer months. An

outdoor space

provides additional seating options and can create a more relaxed and inviting atmosphere for patrons. Our outdoor patio at Sa•vór is quickly getting us some serious notoriety as the best patio restaurant in Amarillo.

Regular Menu Updates:

A great bar should keep its food and drink menus fresh by regularly updating them to reflect seasonal ingredients, current trends, and customer feedback. This can help maintain customer interest and encourage repeat visits.
Check One of Our Great Bars in Amarillo on Your Next Visit!
In summary, Amarillo's best bars all offer a unique blend of atmosphere, location, and a variety of food and drinks. With great service and an extensive selection of drinks and food options, these bars are perfect for a night out with friends or a romantic evening with a loved one. Visitors to our great city agree – Amarillo's nightlife scene is thriving, and the city is home to some of the best bars in the region. So, whether you're in the mood for fine dining, late-night bites, or live music, Amarillo has something for everyone. Don't miss out on experiencing the best of Amarillo nightlife at one of our awesome bars!
All Articles